SUPERHAWK/MARVEMAX Durable Radial Truck tyre, bus tyre, commercial truck tire. HOT SALE IN America!
Tyre size: 11R22.5 225/70R19.5, 265/70R19.5, 255/70R22.5, 275/70R22.5
Tyre certificate: GCC, E-MARK, S-MARK, DOT, Soncap, Latu and ISO9001 certifications.
Our Advantages:
1. We promise full tyre waranty and garantee.
2. We provide the most competitive price.
3. We promise the delivery time within 15 days.
4. Supply ability: 1300, 000 PCS/year.
5. More than 200 agents all over the world.
Pattern Description:
1. Mixed highway and freeway for long distance and national transportation service, All position tubeless type for both city and highway applications.
2. Unique tread pattern design minimizes side sliding on wet road.
3. Optimized pattern groove design provides excelllent stone ejection performance.
Feedback for SUPERHAWK Tires at Columbia:
In June,SUPERHAWK tyre team flied to Columbia to get close to local transport companies.

Accompanied by the agent, SUPERHAWK team mainly inspected 295/80R22.5 HK839, 12R22.5 HK810 among several transport companies driving on hill roads.

On-site circled hill roads found SUPERHAWK
achieving mileage of 95,000kms while another famous brand (non-Chinese brand) run 120,000kms.SUPERHAWK tyre has better CPK(cost per kilometer)
Unlike some Chinese tyres' weak casing, SUPERHAWK truck tyre can be retreaded at least twice.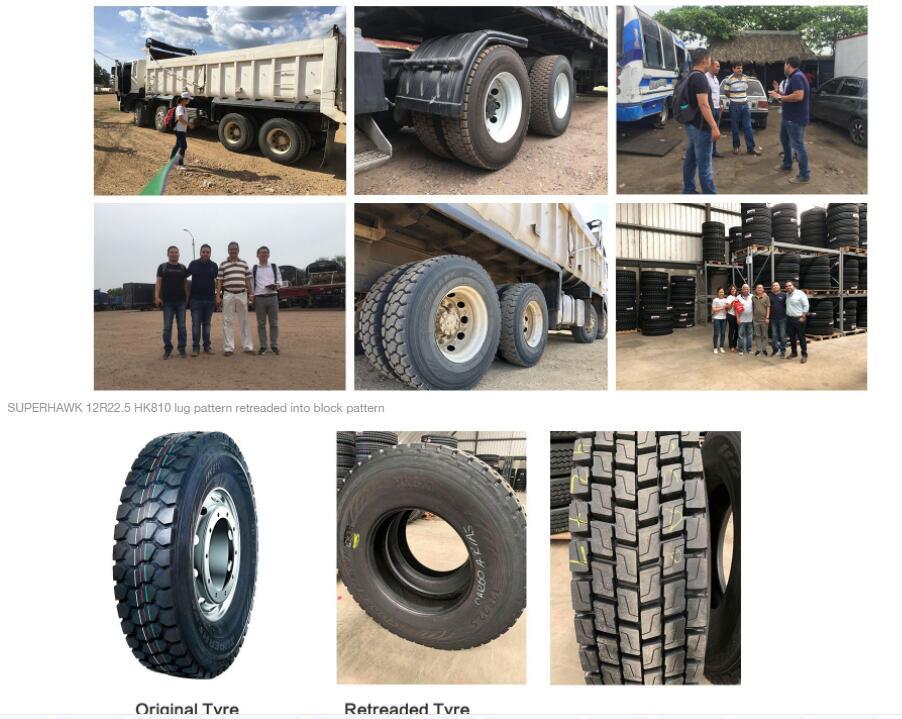 Following are the photos of our factory certificates and labs:
Photos of the real tire for your reference:
Photos of wrapping: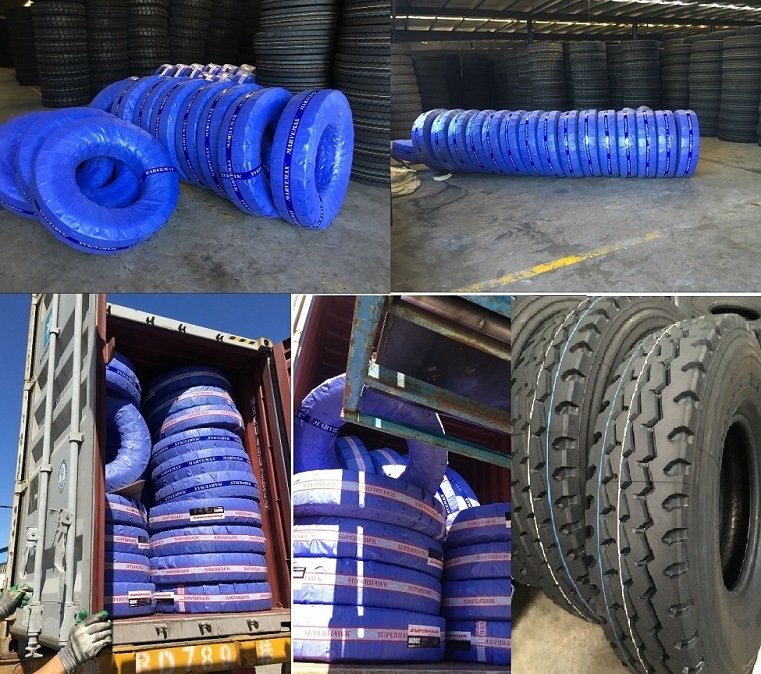 Exhibitions which we attened every yearl: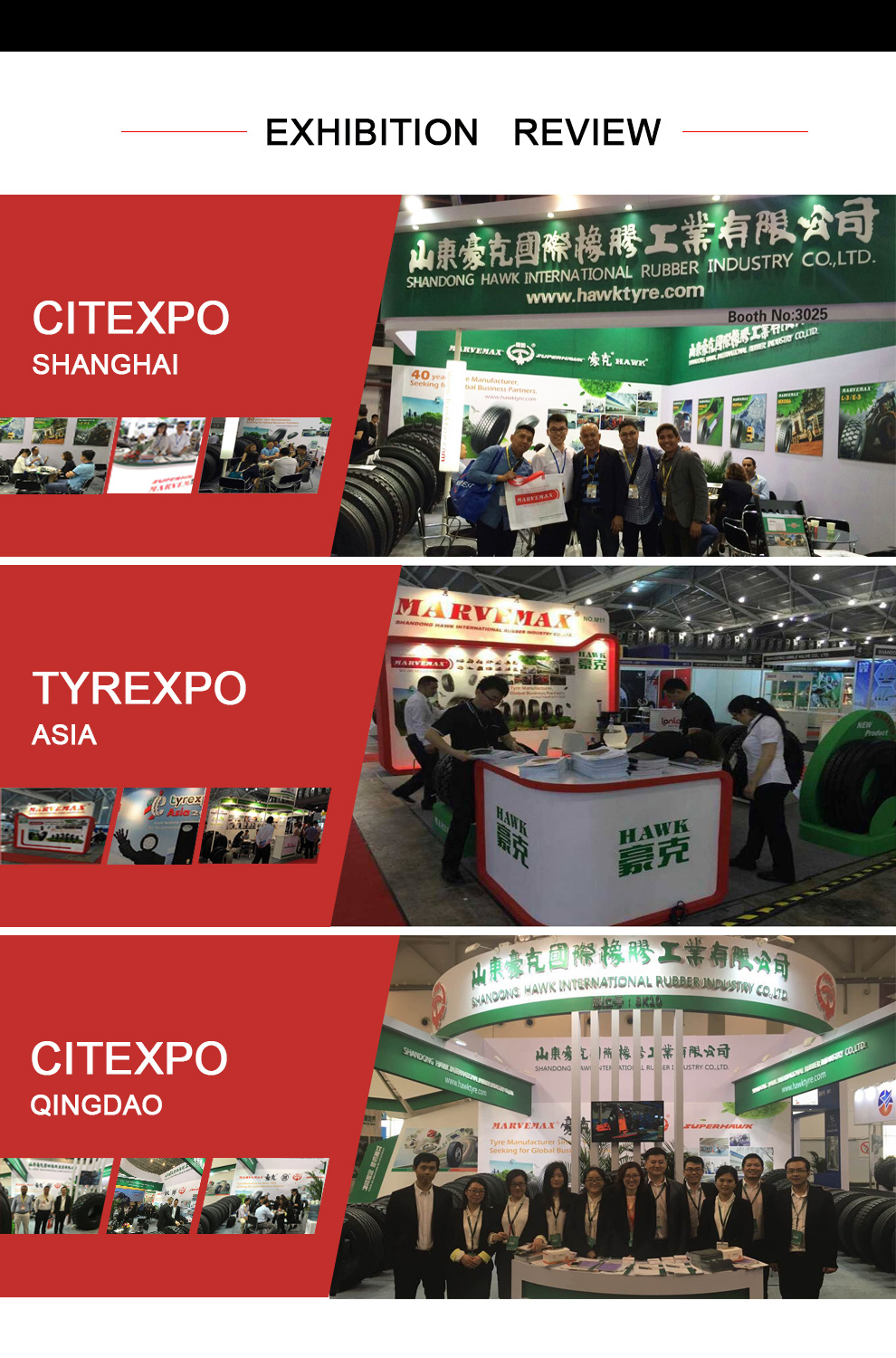 Welcome email to Ms. Jory Qiao for best offer