Air Absolute Gauge Relative Accurate Tank Borehole OEM Customized Differential Pressure Sensor



1. Product Description:
HPT708 DP Transmitters are consisting of differential pressure sensor, process pressure room, smart digital signal circuit board and stainless steel housing.
For Oxygen services application, transmitters need doing degreasing as following steps: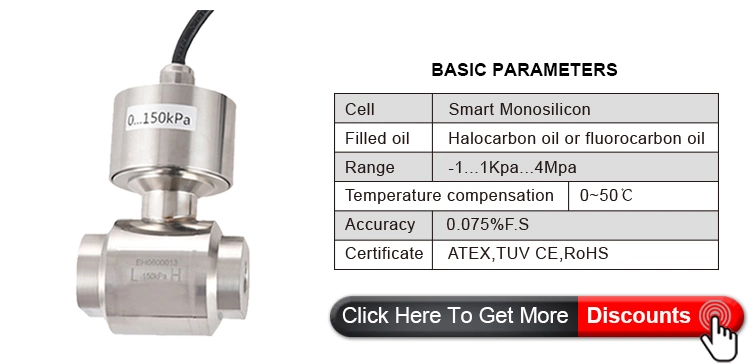 Degreasing for DP sensor(filled Halocarbon oil inside)
After finished differential pressure sensor manufacture and testing for performance, stability and integrality. We will beginning the first time degreasing for this pressure sensors.
First, we will use nitrogen blow the surface of sensor, then use alcohol clean diaphragm and stainless steel body and dry it, then immerse sensor into degreasing solvent just keep top electronic wires outside solvent(because before manufacturing sensor, all spare parts passed degreasing). Sensors immerse to degreasing solvent about 3 to 4 hours total and each 5 to 10 minutes turn back and forth and left and right. Keep sensor surface completely degreasing.
The next step is centrifuge dripping sensor and use absorbent cotton clean, then nitrogen blow the surface of sensor again and alcohol clean diaphragm and stainless steel body again.
2. HPT708 Process pressure room and stainless steel housing degreasing
Process room and housing clean before machining.

Process room and housing clean

after machining.
A
bove two steps clean are use the same degreasing solvent and alcohol.
3. After assembling HPT708 DP Transmitters, clean the completed products
B

efore clean the

completed

transmitters, we will use gas for calibrate the transmitters.
T
hen we will clean dust use water and then dry transmitters.
After

calibrated well transmitters and we will put transmitters

immerse

degreasing solvent

2-3 hours for third time degreasing oil.

A

nd repeat the clean steps.

A

fter above clean and degreasing, the transmitters will be very clean and nice.
Then we do temperature compensation for lower and higher temperature environments.
After 48 hours temperature compensation, the next step is inspection before packing.
If inspection data is correct and accuracy, then we will use nitrogen blow the surface and process holes. Then we will cover the red color blind plug and use clean plastic bag for seal transmitters.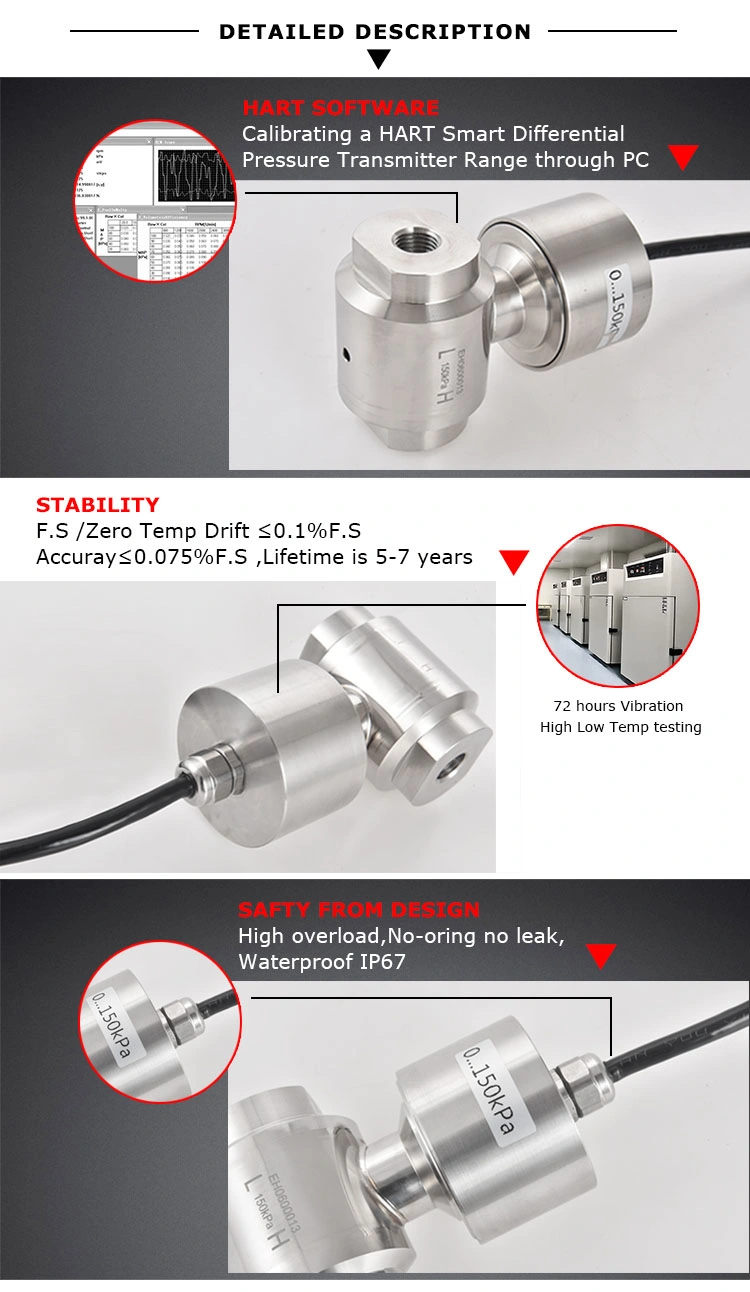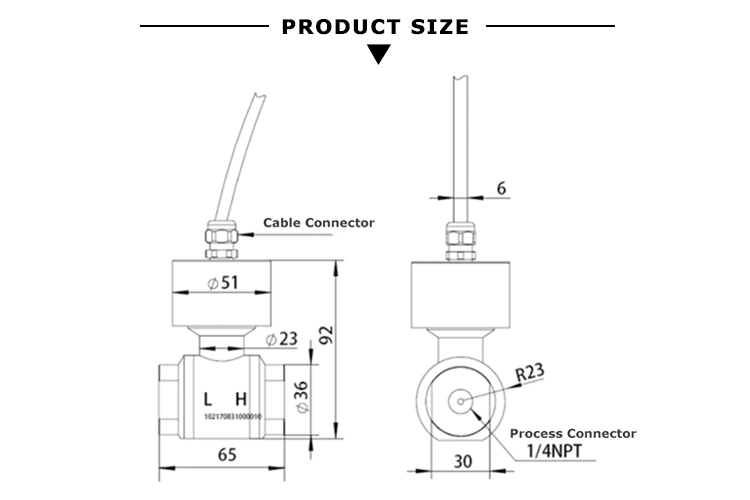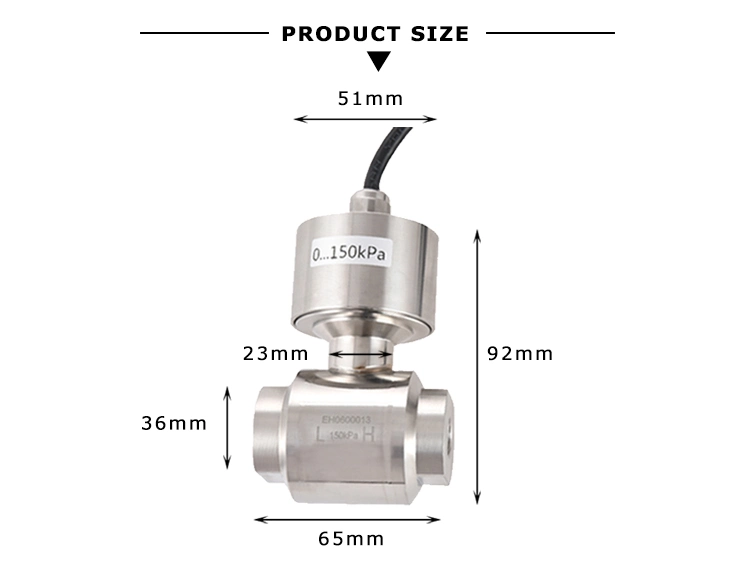 2. Application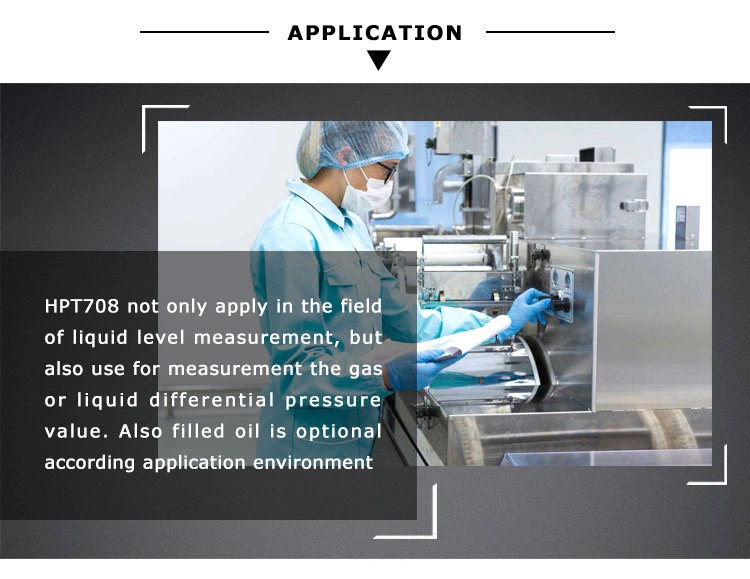 Liquid oxygen/ nitrogen/CO2 level application
Automatic testing system
Storage and fuel, Oil, Water Tank applications
Gas DP pressure measurement
Chemistry Industry level application
Petrochemical industry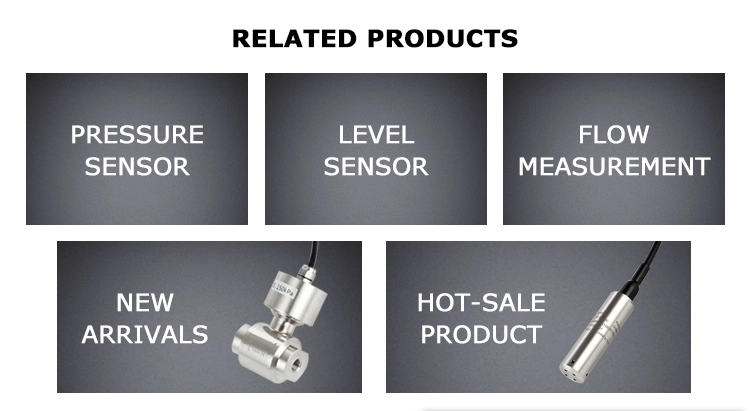 3. Company Information
Holykell Technology Co. , Ltd is a high-tech company integrating R&D, production and distribution. The company has a purification plant of 5000m2, an annual output of 1 million production line of pressure sensor, transmitter and intelligent digital instrumentation. Now the company has more than 120,000 customers worldwide, the products have been exported to Europe, America, Australia, Africa, southeast Asia, 109 countries.
Holykell can provide a cost effective solution for pressure monitoring for a variety of applications. Welcome to your inquiry.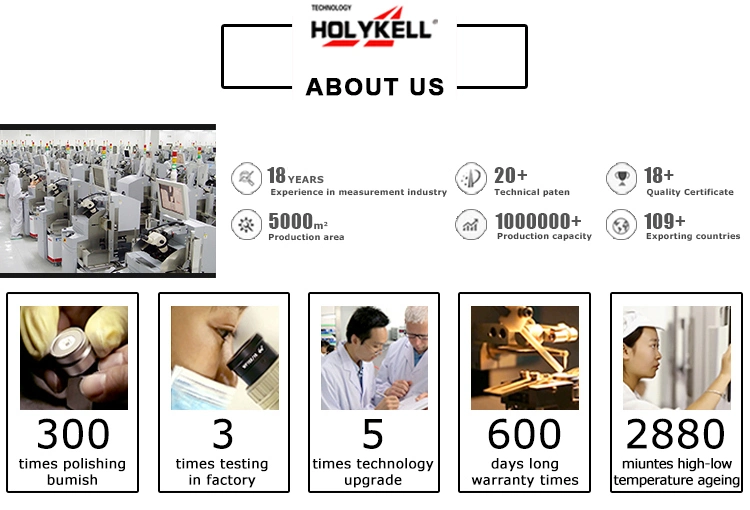 4. Why Choose and trust HOLYKELL ?
You benefits from:
Factory Experience :
More than 17 years of experience in Level sensor industry.
large stock :
within 24 hours delivery for standard specifications.
Supply Ability :
At least 50000 pcs per Month.
Supply Area :
All over the world, about 109 countries (Most of them are from North America, Europe, Australia,Asia and Africa
Certificate :
CE, ROSH, ATEX Audited by TÜV Rheinland and ECM,FCC
OEM/ODM : Accept.
5. Saving Money
To Save Money in Your Business from Long-term consideration, our sensors are 5-10 years long services life design. With 18-Month Warranty, and a high efficiency professional team providing a life-long maintenance. Can save up to 50%.
6. Our Services
To Save Money in Your Business from Long-term consideration, our sensors are 5-10 years long services life design. With 18-Month Warranty, and a high efficiency professional team providing a life-long maintenance. Can save up to 50%.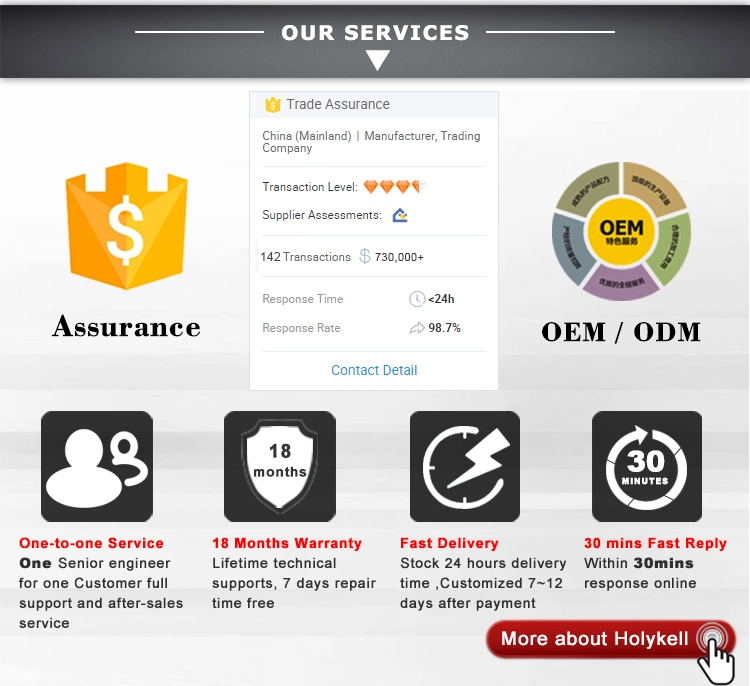 OEM / ODM services
To meet the user diversified requirement, Holykell have established a set of customer service and technical support system with OEM / ODM order as the center, and responded and Handle the customer's requirements in a timely manner to ensure accurate delivery time and product quality.

Order services
Fastest reply:Professional sales engineers 7/24 online services
Payment terms:T/T ,Western union, Paypal, Credit Card, L/C, Escrow others
Fast delivery: within 24 hours release the cargo (normal spec.), Customized 7-12 days after payment .

MAINTENANCE & AFTER-SALES SERVICES
Customer Feedback: Sales engineers and technical engineers will be one-on-one service for you to exclude all obstacles when use our sensors.
Warranty period: 18 months
Product life-long maintenance: Holykell can provide you with the maintenance of the whole life of the sensors
7. Certifications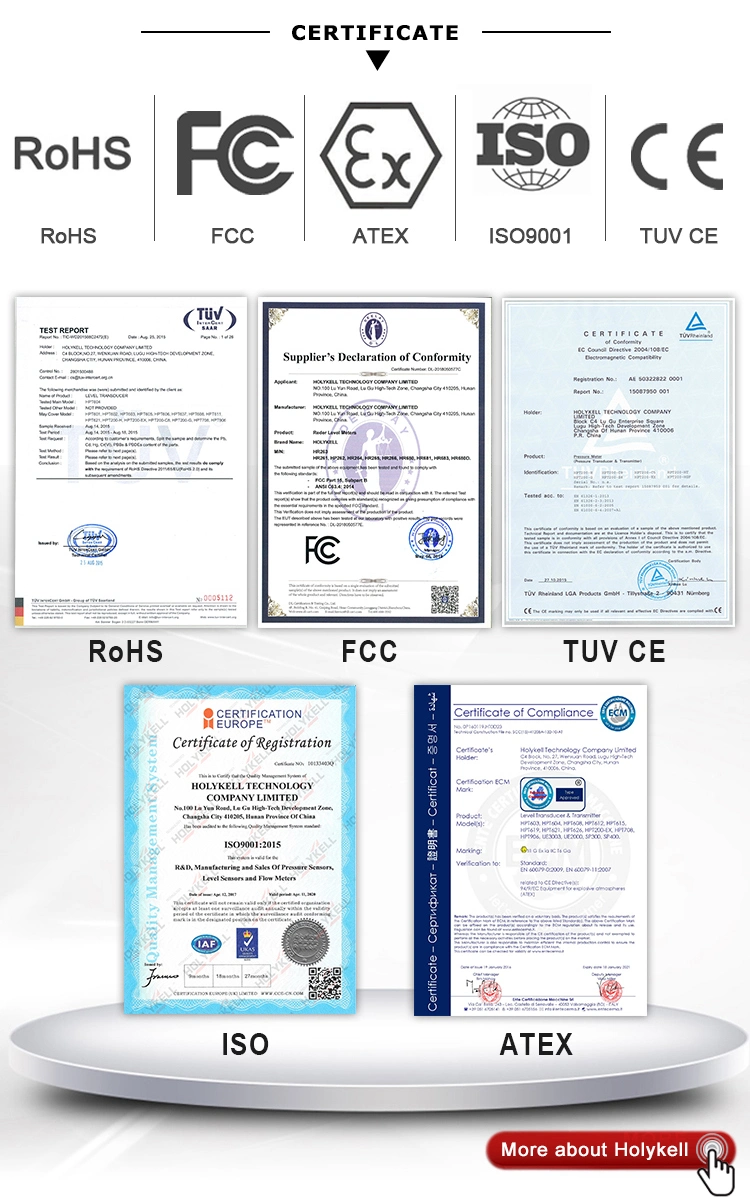 8. FAQ
Q:

Can you accept ODM & OEM service ?


A:

We professional provide OEM &ODM service for pressure transducer.


Q:

Could I get samples?


A:

Yes,we have materials in stock to help you to get the samples as soon as we can.


Q:

How about the quality of the magnets?


A:

We have the certification of ISO,CE and ROSH,we could send the certification test of our company to you.


Q:

How is the price?


A:

As we believe the quality is the most important,we will provide the best quality pressure sensor we can with reasonable price.


Q:

Could you provide me the shortest lead time?


A:

We have materials in our stock,if you really need,you can tell us and we will try our best to satisfy you.


Q:

Could I visit your factory?


A:

Of course,if you need we will help you to visit our factory.




Q: How can I get the quotation?


A: Send your inquiry to us by the inquiry from on the right-side or the bottom of this page. Or contact us directly at you will get the reply within 12hours, and the quotation will send to you according to your requirements.
Q: How can I get my sensors?/ What's the means of transport?
A: We main delivery goods by express: DHL, FedEx, UPS,TNT, etc or logistics by indicator
A:In order to recommend you the most suitable (

Sensors

) and make an accurate quotation,please provide the following information and send it to our sales when you are going to make an inquiry, thanks !
What is your medium? Water ,oil or others.

Working Temperature? -30ºC~80ºC

Pressure range: 0-1bar...2000Bar optional

Output signal:4-20mA, 0-5V or others

Electronic connection? Antiseptic cable or by order