The refrigerant pressure gauge, also known as frozen pressure gauge is used for measuring refrigeration systems or all kinds of frozen system pressure measurement, such as air-conditioning, cold storage refrigeration systems, industrial chillers, cold coal filling equipment, as well as central air-conditioning.
Diameter: 63mm
Accuracy: 1.6, 2.5
Range: 0~800psi
Connector Material: Copper alloy
Bourdon Tube material: Phosphorus bronze
Window: Glass/Safety Glass/PC etc
Connection Thread: 7/16UNF 1/8? BSP, NPT, PT etc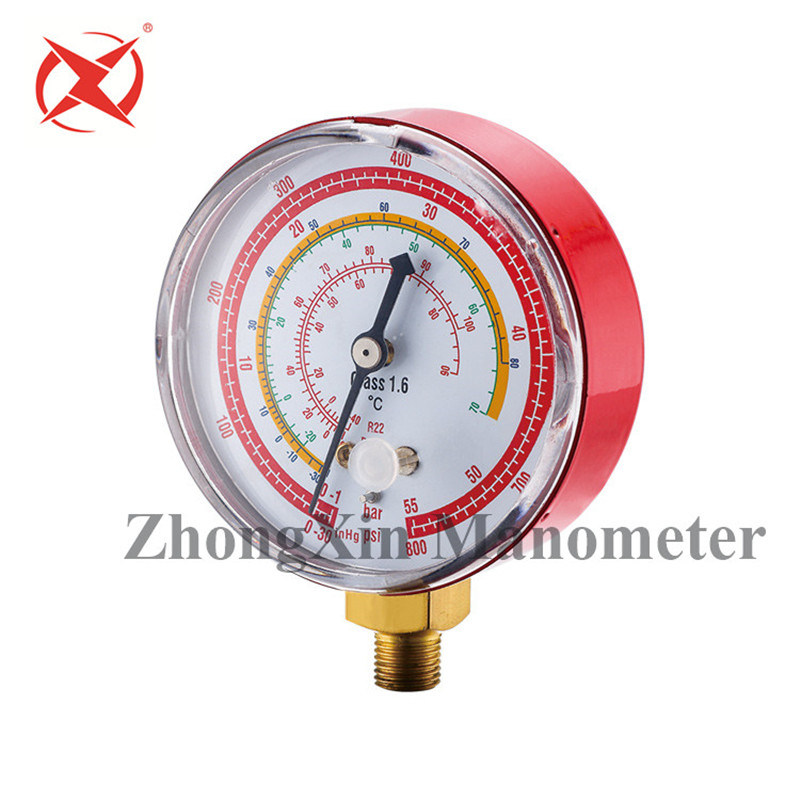 Recommended products: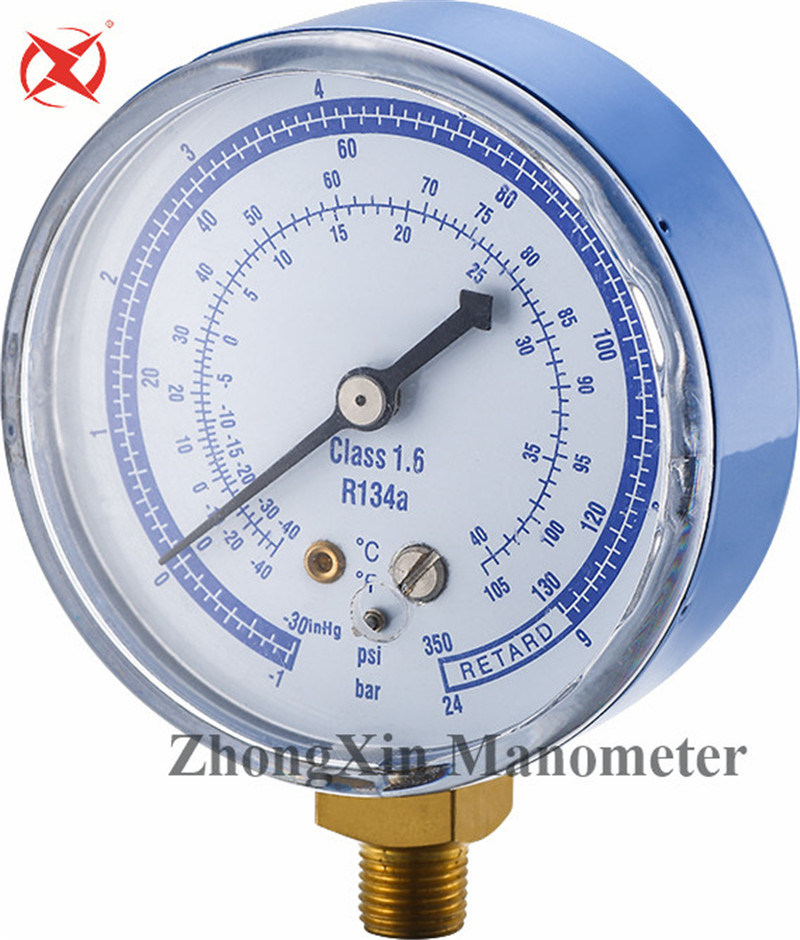 FAQ:
1)The quality of the products
Our pressure gauges all are 100% under inspection.
2)Price
We can provide our high-quality products at a reasonable price.
3) OEM services
In the past years, we have many OEM orders from very famous company in the USA and the European market.
4)Delivery
Our company provides in-time delivery, and always satisfy customer's need.
5)Service
Our company provides the best after-sale service all the time, for our goal is a long trade cooperation term.
6)Reputation
Our factory has ten years of experience and have already gained the best reputation and response from customers from all over the world.